April 27th, 2014 - New Release! Been awhile, but I'm still writing... and now there's proof! This book is a collection of some ideas/inspiration I'd had while reading the Gospels. Available at Lulu.com, and--if you live in Timmins--at Harmony House Christian bookstore. Details on a book signing event coming soon! Watch here or on my Facebook page!
April 21st, 2010 - Finally! The update I thought I was never going to make! Bequest in Audio is finally available at Audible.com! I have to admit, after all of the work and the hype I put into this, I was getting a bit worried that this release was not going to happen, but it's online now! You can link to it here! Enjoy!
| | |
| --- | --- |
| May 9th, 2009 - Audio Recording Complete! All of the audio recording has been completed, and only post production effects and music are left. Bequest is almost Audible-ready! Carle Brisson of Dragon's Lair Studios in Porcupine and myself have been very busy recording the book all winter long - quite a feat in the face of both job and family demands on all sides! Finally, we are putting together the music and the effects, and the final production mix is in sight! It has been a lot of work, but very fun and rewarding work! Thanks to my husband, a.k.a. PS-RagE, for the in-studio photos, and stay tuned for the audio release! | |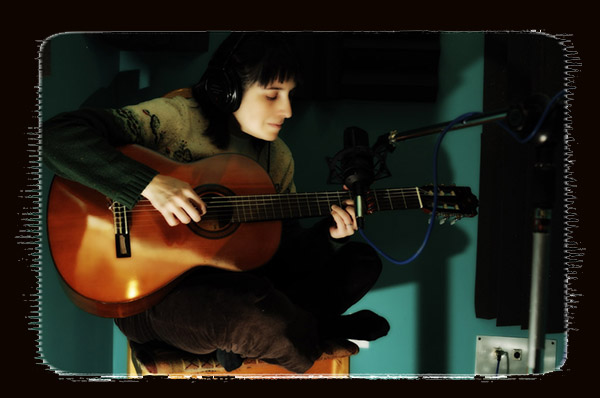 January 24th, 2009 - Inquest makes Preditors and Editors Readers' Poll List! This is slightly late, but a nasty bout with the flu over the last couple of weeks had brought everything to a standstill on all fronts. Life has now resumed whatever fašade of normalcy it ever had, and a brief surf of the web revealed that Inquest was on the list for the Preditors and Editors Readers' Poll for 2008! What shocking and amazing news! It's still too early to tell if it will place at all (the results are posted in February), but the mere fact that it is present on this list is a great honour for me. My deepest and most sincere thanks to anyone and everyone who nominated Inquest!
December 1st, 2008 - Bequest in Audio! After a wonderfully relaxing summer, and a rather frantic fall, production has finally begun on an audio version of Bequest. The book is currently being recorded by the author, and will tentatively be released in early 2009. The aforementioned YouTube Video will also be released for this promotion. Stay tuned for more updates on this exciting development!
June 19th, 2008 - Second and Final Short Story posted! The second of the two Inquest-related Short Stories is in my 'Short Stories' section! Have a peek at Coup!
June 2nd, 2008 - Paperback is now out!! For those interested in a hard copy of Inquest, it is now available at lulu.com. For those of you trying to link to the paperback from my page: when you click on the 'buy this book' option from 'bookshelf', it will take you to the Double Dragon book page; from there, click on the 'paperback' icon, which brings you to lulu.com :)
May 22nd, 2008 - Hello, and I hope that everyone in Canada had a great Victoria Day long weekend (or May Run, as those of us here in Timmins call it). My book is now at Fictionwise and eReader, and the lulu.com paperback should be available soon. The cover art should also soon be available as a print (anyone interested could go to Deron Douglas' site to order). And finally... to celebrate the Inquest release, I posted the first of a couple of related Short Stories I wrote. Give The Stable Boy a read and enjoy!
May 9th, 2008 - Inquest is online!! Want to know what happens after Bequest? Well, why be curious? The answer is here! Inquest is now available at Double Dragon E-Books! Once again, Deron Douglas' cover art is fantastic! Enjoy the book, check out the updates to my Bio and Links sections, and stay tuned for updates concerning the Bequest Book Trailer, coming soon to the YouTube!
January 29th, 2008 - Paperback now available!! You can now purchase Bequest in paperback through lulu.com - just click on the "Paperback" icon from the Double-Dragon page!
January 23rd, 2008 - Bequest is online!! Finally, the wait is over, and my book has materialized on the front page of Double Dragon E-Books! Thank you to Deron Douglas for some amazing cover art! The e-book is available now, and it will be available as a paperback through lulu.com in about a week. I will keep you posted here...
October 28th, 2006 - Bequest is coming! As soon as I have a definite online date, I will post it here. Until then, I will keep you appraised of any noteworthy developments. Please feel free to read through my 'short stories' section in the meantime, or look through the great selection of e-books at Double-Dragon E-books and Dragon Tooth Fantasy...
October 25th, 2006 - website goes online!